Existing data, incredible power, very little overhead.
Knowbl is able to process unstructured data, automate contextual conversations at scale, and provide actionable insights.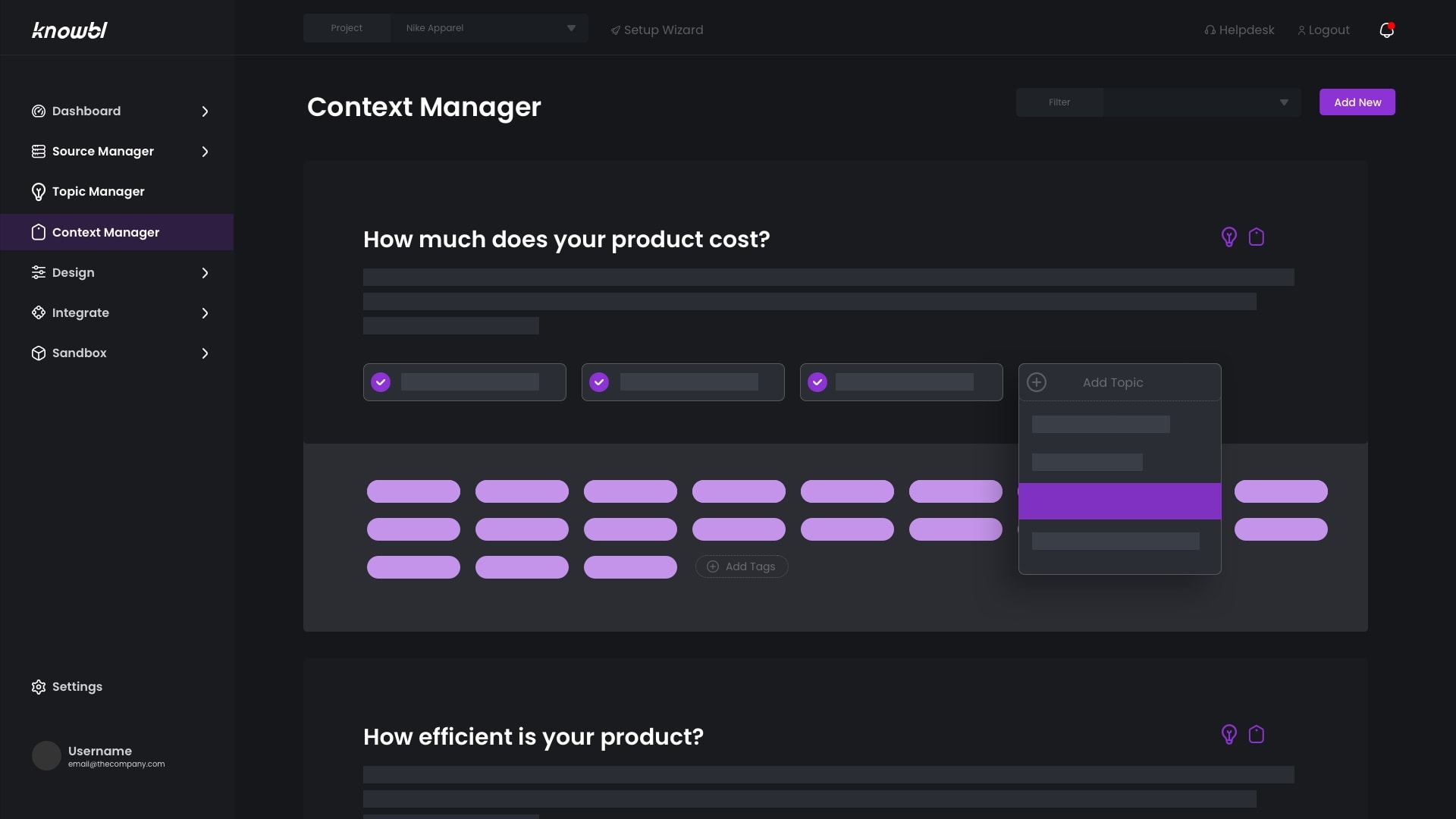 Knowbl effortlessly digests your existing data sources.
Forget tediously entering data into yet another platform. Knowbl's learning engine seeks out your existing content, regularly monitors it for updates, and learns how to use that content to best answer customer questions.
Unlimited Intents
No intent caps or AI confusion here. Knowbl provides the first truly scalable experience with unlimited intents.
Source Integration
Easily connect your existing knowledge base, CMS, document, website, or draft your content directly in Knowbl.
No Formatting
Forget endlessly formatting your sources for content to be accurately understood – Knowbl just gets it.
Contextual Learning
Our patent-pending technology learns topics and contextual relationships by simply analyzing raw content.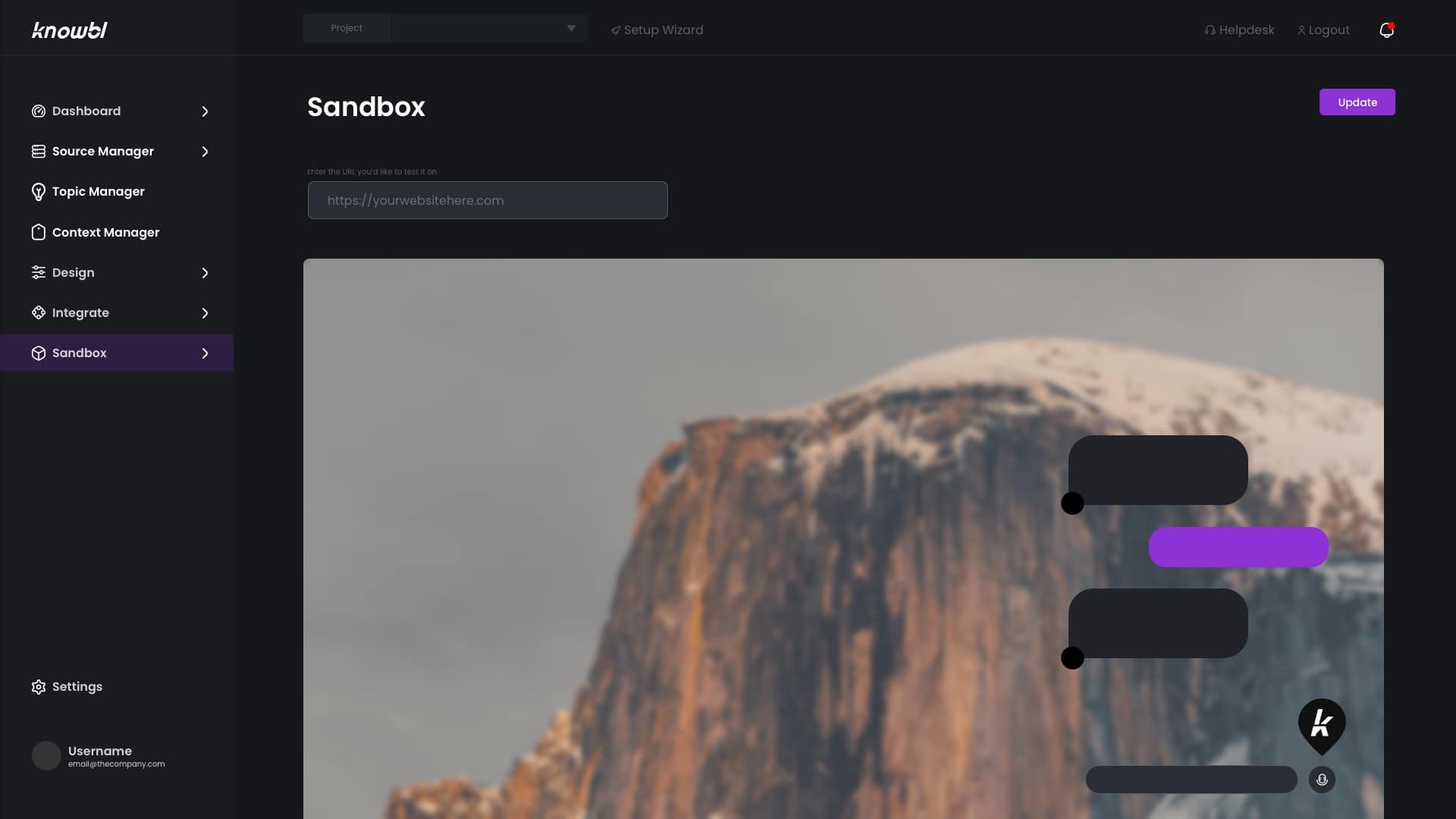 Knowbl Recognition Engine
Knowbl seamlessly connects to any front-end.
Gone are the days of being pigeon-holed into one platform, one interface, one method of customer interaction. The Knowbl recognition engine connects to your solutions.
On-Site Search
Stop asking your customers to sift through links and documents. Just give them the answer!
Virtual Concierge
Guide your customers through their journey answering questions and recommending next steps along the way.
Agent Assist
Significantly reduce AHT and agent training by providing them with the answers customers are asking.
Employee Support
Employees currently spend 10 hours a week looking for information within their company. That ends with Knowbl!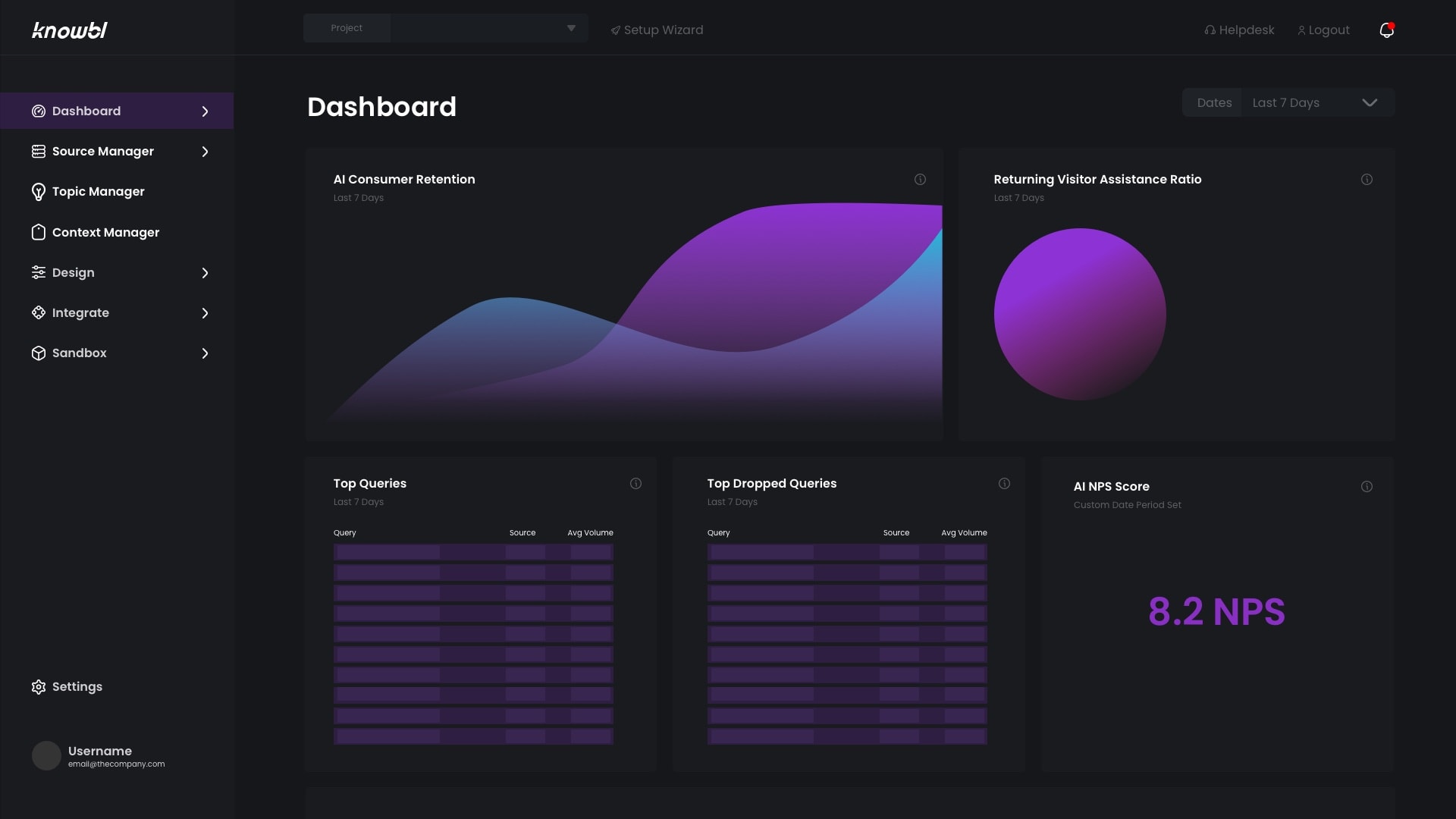 Easily manage, test, design, and analyze your data.
The Knowbl Platform is where you'll manage everything from the data sources connected to Knowbl Learning to the user interface powered by Knowbl Recognition and everything in-between.
Connect
Leverage the built-in source manager to connect your existing external sources or create your own directly in Knowbl.
Guide
Once sources are connected, you're ready to go – you can also refine the experience by adding context.
Design & Test
Implement into your own front-end experience or use our built-in concierge. Simply add your branding and test.
Analyze
Once you've gone live with your concierge, you can track your incoming data in realtime and pivot on the fly.
Ready to revolutionize your customer experience?
Getting started with Knowbl couldn't be easier.