Knowbl Nexus: The Ever-Evolving Standards Of The AI Industry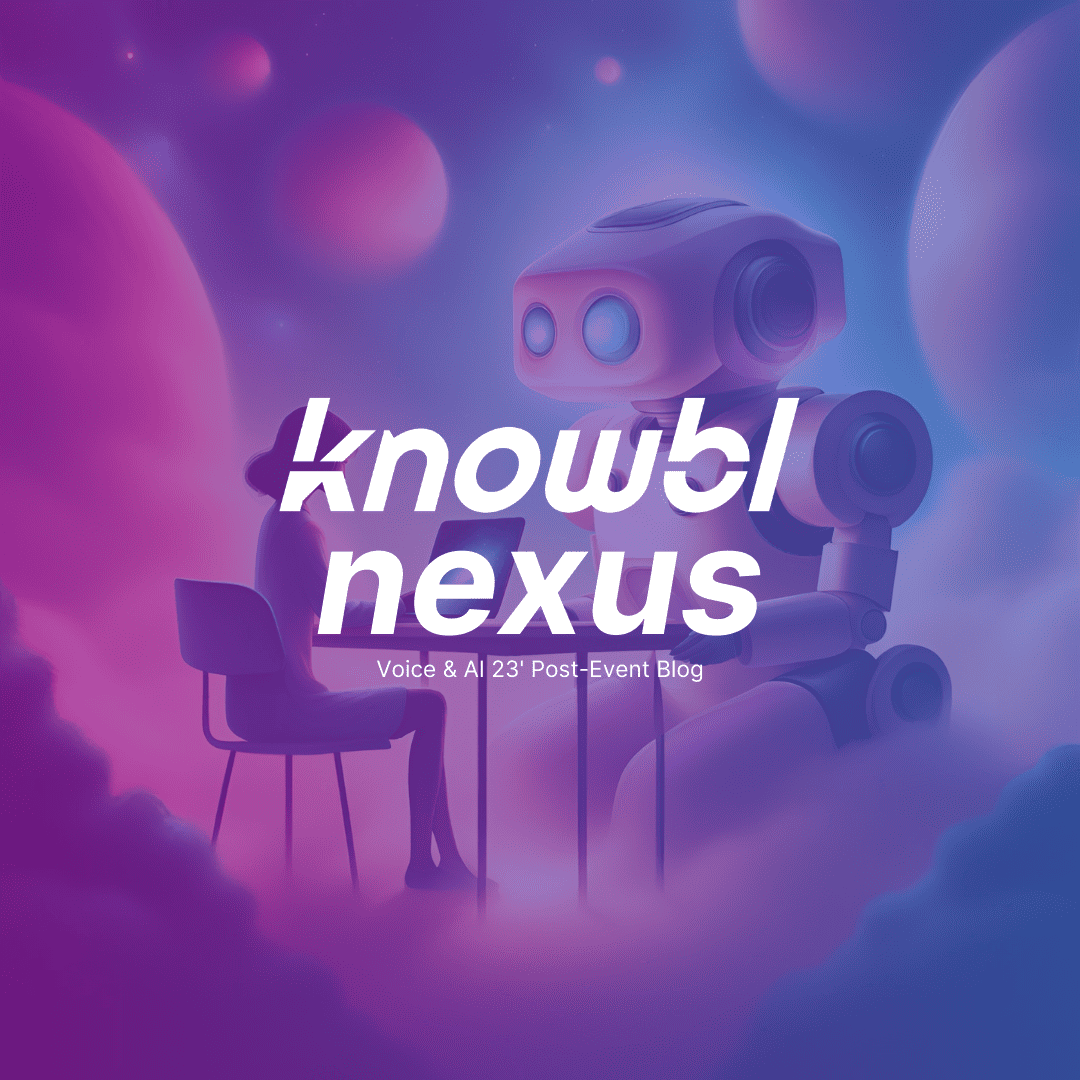 We had the pleasure of recently attending and speaking at the Voice and AI conference in the fall of 2023. It's clear that the conversation around artificial intelligence has matured and continues to be prevalent as the main topic of conversation. Companies are no longer debating if they should adopt AI; the question now is how to do it "the right way". It was a sentiment echoed throughout the conference halls, a collective realization that while AI offers immense potential, its implementation needs careful consideration.
Enter Knowbl, a beacon of hope in this complex landscape. The beauty of Knowbl lies in its simplicity and security. It provides a patented AI virtual concierge platform that is not only easy to implement but also highly secure. With Knowbl, businesses can seamlessly integrate AI into their operations without compromising in the areas of safety and compliance.
The conference also highlighted a shift in strategy for businesses. The old debate of 'build OR buy AI' has evolved into 'build AND buy AI'. This approach allows companies to leverage external expertise while also developing their in-house capabilities. And here again, Knowbl emerges as the ideal partner, offering a platform that perfectly complements and enhances existing systems.
At the conference, Adam Goldberg's keynote at OpenAI resonated with many, including some of the Knowbl staff. He correctly pointed out how the adoption window for revolutionary technologies has significantly shortened over the years. One example is with ChatGPT, being barely a year old, is already making waves and is set to shape the future of customer interactions.
Knowbl, with its proactive approach to innovation, is well-positioned to harness the power of such advancements. After all, it's not just about staying relevant; it's about leading the charge toward a future where AI is seamlessly integrated into every aspect of business.
So, if you're seeking a proven solution to navigate the complexities of AI adoption, look no further. Knowbl offers a secure, compliant, and efficient platform that addresses your immediate needs while also equipping you for the challenges of tomorrow. Start small. Get moving. And let us join you as we create the future together. Don't just adopt AI, do it the right way. Build it with Knowbl.
Click the link below to watch Knowbl's Co-Founder and CPO, Matt Taylor, deliver a presentation during VUX World at Voice & AI 23′ on how The Enterprise can safely and securely leverage LLM's.