Knowbl Nexus: The Insurance Industry's Digitalization Journey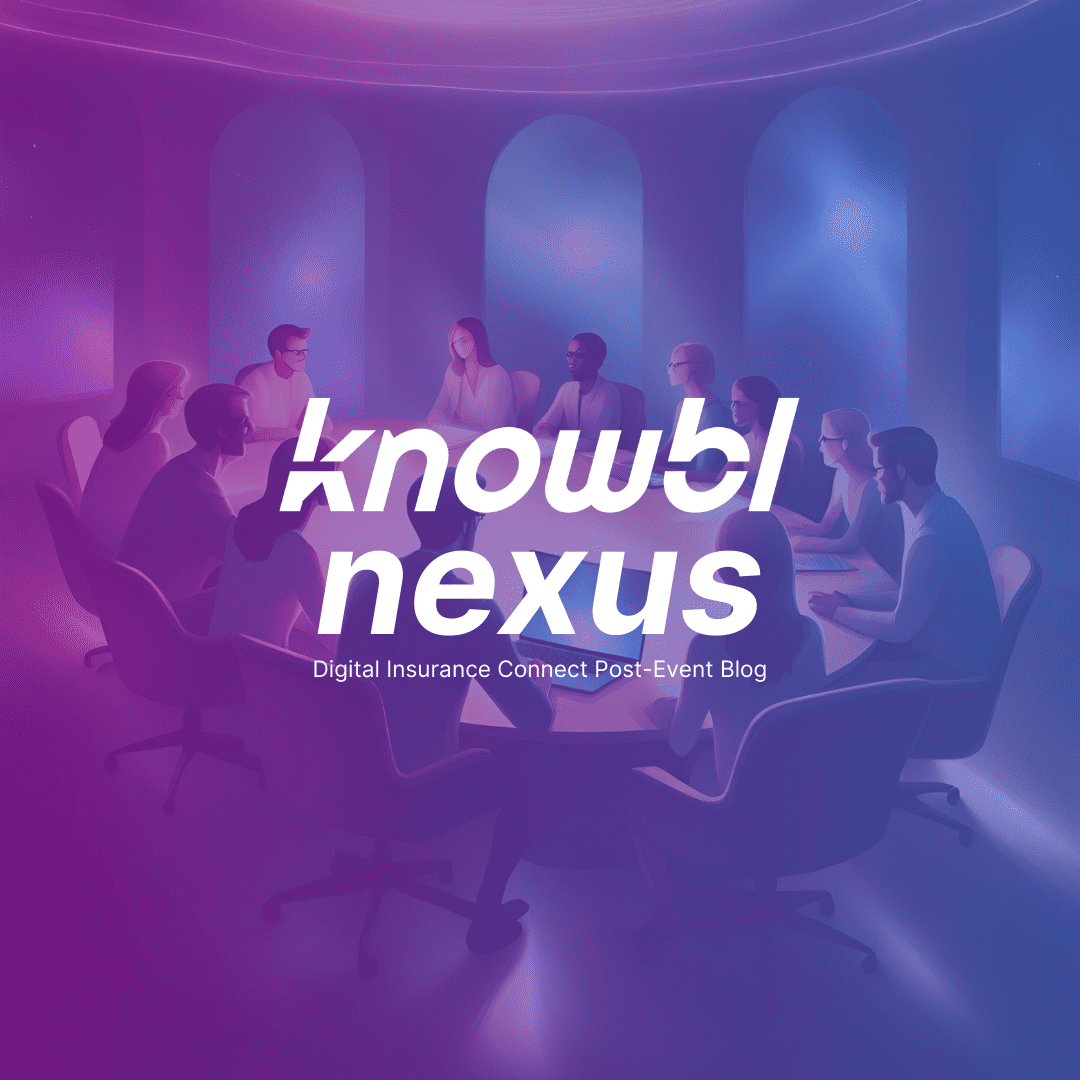 The world is still buzzing with the Conversational AI divide still widening in all industries. In particular, there is a large race afoot from CEOs and Boards around the world to implement and engage with AI in an easy, safe, and secure way. This mandate has come up recently in many different industries and the Insurance industry is no different. Everyone wants AI in their organizations. At least this is what we learned in Austin, at the Digital Insurance Connect conference at the end of August.
While this can be scary for some, a fortunate few will approach Conversational AI from the right vantage point. They'll partner with solution providers, like Knowbl, who are comfortable leading the charge for Conversational AI at the enterprise level. After all, the Insurance industry is ripe for disruption and possible loyalty shifts and brands embracing this opportunity are leaning in on innovation to redefine customer journeys and reduce friction. This can be a tense place for organizations to be in, leaving people scrambling to implement a solution in a relatively new and not well-known landscape.
Knowbl anticipated this and did something about it before the hype began. In 2021, they set out to provide such a solution after seeing the forecast of what was to come. The Knowbl solution provides a patented AI virtual concierge platform, optimized to be the fastest time to answer for inquiries and customer transactions. Our user-friendly platform is simple and intuitive, enabling departments and businesses to give accurate support more efficiently and effectively. There is not a better, safer, easier, or more secure solution to jump into. It's about time that the Insurance industry stepped toward a solution provider that has their back and is already thinking of the most important thing to them as a provider… their customers.
As the industry continues to maneuver through this digital disruption, there is little doubt that we'll see more and more companies looking to leverage BrandGPT platforms like Knowbl to provide a solution that can help scale with ease, speed, and agility over the coming years.
Written by Brent Ferris, Global Paradigm Shifter