Oh The Possibilities- When Modern Brand AI Assistants and the Travel Industry Collide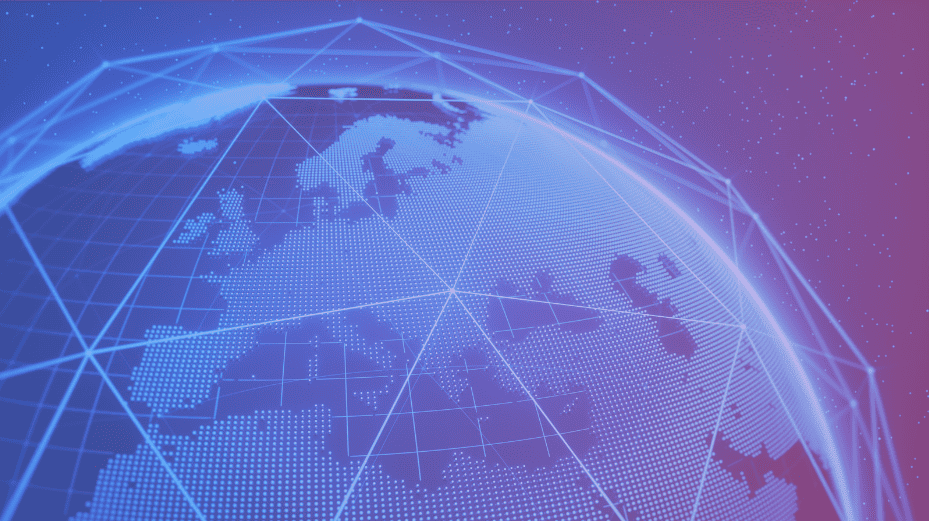 My wife and I love to travel. Who doesn't, am I right? We enjoy trips all over the country and have taken many of those trips in our van, filled with kids, all of the essentials and a couple of non-essential items as well. But with younger kids we often find ourselves wrestling with the decision to drive or to fly to some locations that are just a little too far to reach with that much energy in their little bodies. So I started thinking, what would it take to tip the scales toward us flying? My answer was three-fold.
I wager, if I could 1) get my questions answered with the correct information, 2) have some personalized and authenticated problem solving help when problems arise (as they always do in travel which is a tension to manage, not a problem to solve by the way), and 3) know that getting to those answers could be a one stop spot to get what I needed, I may buy flights right now. But how can someone get all of these things in one product? It's simple. This is where Knowbl comes in.
DISCLAIMER: I went to www.knowbl.com and asked the following 3 questions to the virtual concierge (K) on the front page of their website and this is what their virtual concierge told me.
Me: What is Knowbl?
K: Knowbl is a private company and provides a patented AI virtual concierge platform, optimized to be the fastest time to answer for inquiries and customer transactions. Our business user friendly platform is simple and intuitive, enabling departments and businesses to give accurate support more efficiently and effectively.
Me: Where would I use it?
K: Marketing leaders and professionals today are using Knowbl to more accurately see where content services a user, and where it doesn't. This level of detail immediately gives them visibility into the areas of their content marketing strategies that prevent their markets from fully understanding their brands message, and offers.
Me: Can you explain that in a different way?
K: Until Knowbl, the approach for building conversational AI has been largely centered around the collection and curation of data. Each intent needs to be trained with hundreds, sometimes thousands of utterances. As more intents are added, the potential for duplicative utterances across intents also increases. Thus, every additional intent brings on a larger investment of time due to the rebalancing of data in the model. That is why most models tend to max out around 50-100 intents, while Knowbl allows you to scale to thousands of intents.
It was then I thought to myself, what are the most important questions I might have on my journey? If I chose an airline like Delta Airlines, I wonder what are some of the questions I might have? So I did some digging and found on gethuman.com some of the most frequently asked questions into the Delta Customer Support. Here are a list of those questions below:
Booking, making changes to or canceling flight reservations
Flight rebooking
Website technical support
Baggage claim issues, including lost and damaged baggage queries
Looking for lost property
Questions about flight policies, such as the cost of checked baggage
Making arrangements for people with special needs, children traveling alone, or traveling with pets
Questions about SkyMiles, Delta's frequent-fly program
Complaints about service from Delta employees
Questions about flight times, schedules and delays
Billing issues
So I cannot help but to invite you to imagine a world where the travel industry leveraged these modern brand Ai assistants to serve their customers by giving power back to the customer to manage their own issues. What if Delta did that with these 11 inquiries alone? I could fly with them and know that I would spend less time on the phone if anything came up and more time with my wife and kids traveling the country looking for an amazing experience! That amazing experience would be driven by the effortless experience I had at the pain points or beginning of my journey.
Imagine a world where the information that organizations have spent time, energy and finances curating to answer my three questions could be brought to life with a few short inquiries and "few shot learning" (What is few shot learning? Go ask Knowbl's concierge on their page!). Imagine the possibilities of releasing every parent, teacher, business woman, college student, soccer team, and anyone else who travels with your brand to have the safety and security of knowing the information you've provided them was accurate, and concise. Imagine if you could do that for your customer to have a more effortless experience all the way through their traveling journey. Imagine being able to answer the questions that are important and give back to your customer what is most important… their time. And imagine you could do that without having to hire data scientists, code, or build out intents that max out.
At Knowbl your imagination is our reality. With the Ai divide that is certainly to come in what feels like an ever growing race that isn't slowing down, we have been able to give a huge advantage to people looking for a solution to help their customers win. There will be leaders and laggards in this Ai race, and a modern brand Ai assistant will certainly be a great equalizer. We have the ability to make it easy for everyone to be awesome, starting with you. So why not give it a look, and see if your organization is ready to release more travelers into the great big world?
I imagine you probably got into the travel industry to help customers go places they couldn't have imagined going on their own. That's all that Knowbl wants to do for you.
Written by Brent Ferris
1Sourced from public information using the website https://gethuman.com/phone-number/Delta-Airlines